An Extensive Duty Drawback Audit Process
At JMR we have very extensive Audit Process, we understand the importance of being compliant.  We Audit 100% of all our drawback claims to ensure that your company is in full compliance with U.S. Customs regulations also ensuring all your drawback claims are filed and liquidated at their full amount.
To accomplish this, we review every single one of your drawback claims. We request sample documents such as the Import Entry, Commercial Invoice and Packing List on the import side and Commercial Invoice and Proof of Export Documents (BOL, Shipping Label/POD, B3, Pedimento) on the export side.  We then compare the information within the data to the printed documents and make sure that the data is accurate – key fields include Import Entry, Line Number, HTS, Part Number, Quantity, UOM, Value, Duty, Export Date, etc.
We do this for every claim because we want you to have confidence in our work!
Getting Started With Duty Drawback Audits
Understanding Your Supply Chain
Where are you importing/exporting to and from
Is there a manufacturing process
Are you subject to any ADD/CVD or other tariffs
Identifying The Scope
Type(s) of drawback
Data requirements
Documentation requirements
Application process
Drawback timeline
Potential & Pricing
Provide sample data or A.C.E. access
Determine refund potential
Ensure documentation availability
Proposal provided based on potential and scope of work
Account transition to Drawback Development Team
Transitioning & Onboarding
Stage 1 – Analysis
Analyze refund potential

Analyze data available and review ACE data

Understanding of requirements/ actions need to compliantly transition drawback program

Identifying missed opportunities

Understanding current program and potentially offer best practice solutions
Stage 2 – Applications & Planning
Sign contract and POA

Set timeline for transitioning account to JMR

Create and submit all drawback applications (if needed)

Determine the timing of claims

Create an SOP around the customer's exact business needs
Stage 3 – Filing
Data provided to JMR in agreed format

Data with leftover balances from previous program provided (if required)

JMR Audits Process with customer (Sample Documents etc.)

JMR IT will conduct an audit process of compiled data (Internal)

JMR Creates matching process behind the scenes (designations)

Designations and refund report reviewed with customer for approval

Assists customer with securing a bond (if needed)

JMR Prepares claim for filing and runs a test ABI

Submits claim to customs.
Stage 4 – Payment
CPB pays the claim within 4-6 weeks once accelerated payment is approved (bond required)

CPB will pay 4-6 weeks after liquidation on non-accelerated payments; liquidation is usually one year but could be longer
Compliance
JMR has our own proprietary software allowing flexibility to meet all our customers' needs

JMR has 8 LCBs that specialize in Drawback only

Every account has at least one dedicated LCB assigned to work with our customers

JMR has a dedicated IT team that is trained and supervised by our LCBs

Ensure compliant transition from the previous provider (if required)

Manual Audits to ensure data accuracy and record retention of client

Analysis of import data vs. ACE (What is in CBP's system)

All receipts and exports sales to ensure accounting method is applied correctly (J1)

Understand complex BOM that may container sequential leveling to ensure no duplicate filing (1313B)

Analysis of all ABI bounces
Data Experts
Seamless data exchange

Extensive EDI and XML capabilities enables us to connect and feed data into any ERP system (SAP, Oracle, etc.)

Value and trade agreement reconciliation experts

Customized reporting

ISO 27001 Certified
Our Process
Data Analysis

Inaccuracies are classified and organized

Clean-up

Data is cleansed of redundancies/anomalies

Underlying causes of the problems are addressed

Verification

Simulation examines if the issues are properly addressed

If not properly addressed, notices direct the operator to go back and correct the error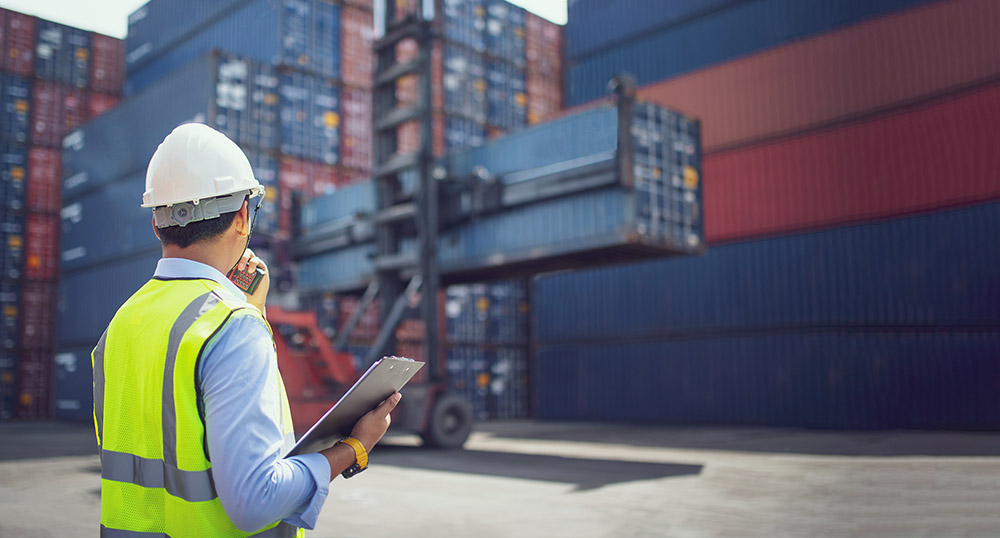 Curious to learn more about our duty drawback, customs brokerage, freight tracking, and freight forwarding services?  Send us a message and our expert team will get back to shortly.