Rate & Market Information
 Space situation remains tight with further blank sailings and vessel delays due to port congestions.
Normal FAK rates have increased further with PSS / GRI effective from 1 June. IPI rates have a big jump of GRI of $1000 to $2000 per FEU. Premium Surcharges also sky rocketed with $10,000+ per 40' on USWC lanes and $15,000 per 40' and higher for USEC. Most carriers have also stopped accepting any bookings to USEC and GULF through June.
Shenzhen port terminals face severe congestion, partly due to COVID cases
A few COVID-19 positive cases were reported in Yantian International Container Terminal (YICT), then disinfection and quarantine measures are continuously implemented by local authorities to prevent COVID-19 from spreading. YICT has suspended all export laden container gate-in till 30th May and will resume from 31st May, but only accept export laden box within the time period of 3 days prior to ETA. We see the terminal congestion and vessel delays/blanks.
Up to 28th May, there were 27 vessels waiting for a berth at Yantian, and up to now there are 105 vessels waiting at the port for discharge, and total around 210,000 teus cntrs cannot be discharged or gate in. A dozen of sailings bound for the US omit their Yantian call and go straight up to Ningbo. The congestion would cause massive space and equipment challenges, not just for Yantian port but also for the nearby ports. Carriers have informed more sailings which will divert to Chiwan or Shekou or Nansha in the coming week. Many shipments were now facing extra transport costs ranging from $500-$1,000 to handle and reroute.
To reduce terminal congestion at Chiwan and Shekou, both terminals announced the implementation of Export Laden gate-in arrangement wef 1st June, 2021, export laden containers can only gate-in both terminals 3 days prior to vessel arrival (ETA) till further notice.
Export empty pick-up at Yantian retains normal operations. But we see 40 GP/HC empty supply is negatively impacted by vessel delays. On landside, trucking service into YICT has been impacted by the heavy traffic congestion around the terminal area with empty pick up now expected to be delayed by upwards of 8 hours. Yantian is expected to suffer high terminal yard density and long line up truck queues in next few days or weeks. All these factors would exacerbate equipment shortages. For critical shipments, we'd suggest to cross pick-up empty at other terminals or consider 20'GP as an alternative.
Premium Surcharges
Due to severely space and equipment shortages, carriers are adjusting their premium surcharges frequently. Most carriers increased Premium Surcharges from 1st May & 15th May and a third round of increase starting from 1 June. Cancellation Fee (aka Admin Fee) have also increased in May. Premium surcharges vary from carrier to carrier. Please note these surcharges are extra charges on top of current FAK / GDSM Ocean freight thou not all carriers are able to guarantee loading but it would help to get your shipments in front of the line to secure space and equipment on vessels.
Port / Space / Equipment Conditions 
Shanghai & Ningbo & Nanjing: Premium Service spaces are fully booked until early July. All carriers only accept Premium Service bookings and reject all FAK booking. Overall situation is full with rolling and vessel omit calling port frequently.
Shanghai WGQ port was closed on 14 May and Ningbo port was closed on 16 June due to dense fog which triggered further congestions at all terminals. Average waiting time at Shanghai terminals are around 1.5. to 2 days. Waiting time for berth at Ningbo port is around 2 to 3 days.
Qingdao: Space has been full till end of June. MSC/YML only accept Diamond/premium bookings but no space guarantee. WHL ask for the ratio of FAK: premium = 1:1 and bundle 20'GP together for sale. ONE can release within allocation, but for smaller vessels, they can only cater for 60-70% of space allocation. CMA can release within allocation, but gives no guarantee on empty container availability. Terminals at Qingdao were closed on 15 May due to dense fog causing further congestions. Average waiting time to berth is around 1 to 2 days.
Dalian: Overall space has been full till end of June, especially for PSW. Due to MPNW/EX1/XEN service continuously omit calling port for 3 to 4 weeks. PNW accept booking only under premium Service.
Tianjin: All Carriers only accepts booking under premium rates. MSC/YML/WHL have stopped accepting bookings to OAK/SEA. 4 weeks advance booking is strictly required. All spaces are now fully booked till end of June.
Hongkong/Shenzhen: Spaces are fully booked till first week of July due to extensive list of blank sailings and vessel delays. All bookings are subject to roll over. COVID-19 positive cases reported at Yantian port which lead to suspension to laden container return from 25 May to 30 May. With effective from 31 May, approx. only 5000 laden containers will be allowed per day until further notice. Most shipments is expected to delay for at least 1 week or more.
Fuzhou & Xiamen: Spaces are overbooked till the end of June but All carries only accept booking under Premium service space but are fully booked till end of June. Carriers banned all bookings to IPI locations.
Taiwan: one of the worse ports with no FAK space available for June or July. Most shipping lines have banned booking to IPI locations. Spaces under Premium services are full till Mid-June.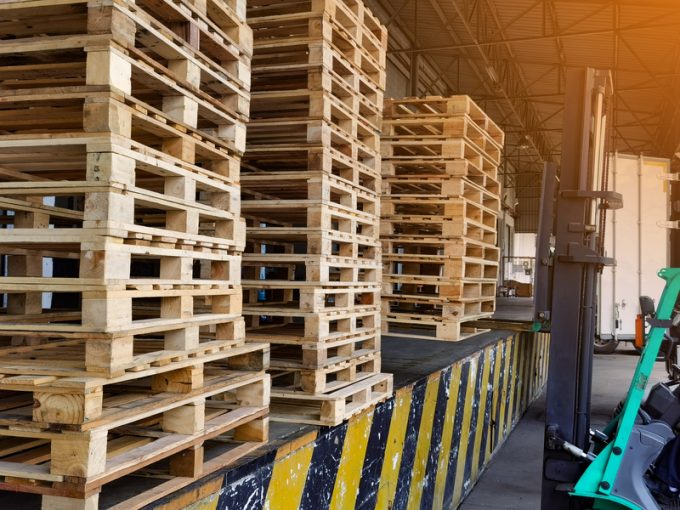 US produce shippers face new export crisis: now pallets are in short supply
After trade wars, severe weather, capacity constraints and lack of containers, they now face the prospect of insufficient pallets to ship their goods – just as they prepare for the seasonal push in shipping.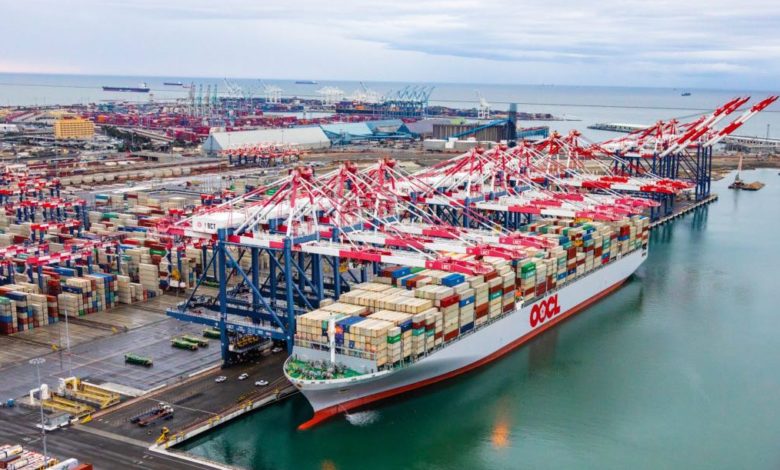 Transpacific volumes show no sign of easing
Record-high volumes on the US west coast have seen imports exceed 1m teu in nine of the 10 past months as America's gateways report record volumes of boxes handled.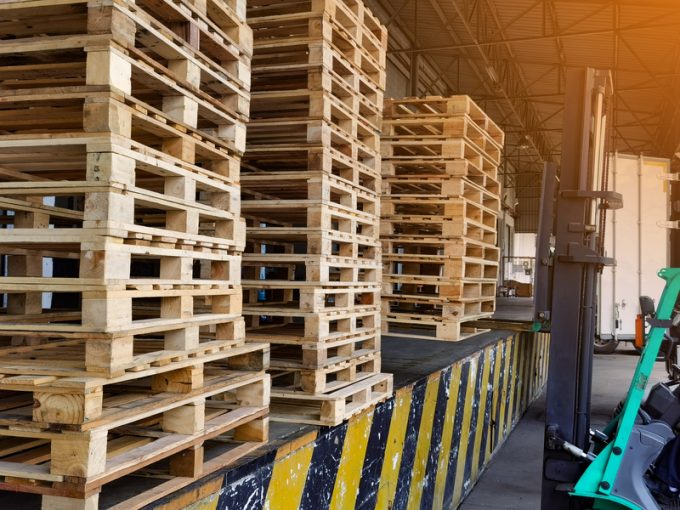 US produce shippers face new export crisis: now pallets are in short supply
After trade wars, severe weather, capacity constraints and lack of containers, they now face the prospect of insufficient pallets to ship their goods – just as they prepare for the seasonal push in shipping. 
Above information for reference only. Should you have any enquiries, please do not hesitate to contact us. 
For rate enquiries: jmr-rates@jmrodgers.com | For export operations & enquiries: jmr-export@jmrodgers.com; | For ISF submission and status enquiries: jmr-isf@jmrodgers.com | For import operations & enquiries: jmr-docs@jmrodgers.com | For traffic related issues: traffic@jmrodgers.com 
Disclaimer 
Although JMR makes reasonable efforts to obtain reliable content, JMR does not guarantee the accuracy of or endorses the views and opinions given by any third-party content provider. JMR disclaims all responsibility for any and all mistakes or inaccuracies in the information. Further, JMR disclaims all liability for loss or damage, which may result from the use of information on this newsletter.