Rate & Market Information
We are facing serious space cut by all carriers due to additional blank sailings caused by port congestion in USA which is  much worse than ever before. The vessels are not able to coming back, which means the actual working space is much less.  We have seen two-digit reduction of space in last months as we tried our hardest to keep the existing space with all carriers.  There is little doubt that container supply will perform lower availability across Asia in the coming weeks.  
Due to the lag between liner schedule disruption, the carrier now needed 11% more containers to carry the same number  of cargoes. Many carriers like CMA, Maersk, Ham-sud, ZIM, YML and even COSCO, have reported big shortage and unable  to cover the demand in sight, particularly in South China. CMA has all sizes containers in short supply at all China main ports.  Maersk said equipment is in short for China, Vietnam, Cambodia and Indonesia, but manageable for the rest of Asia. As the  scarcest is 40-foot and 40-foot high-cube boxes, replacing with 2X20'ft is still a feasible solution despite at higher cost. In order to overcome the equipment issues and maximize capacities, carriers are considering to open more service accepting  SOC containers during the peak season. 
From Sep 01, there will be new GRI USD500/40' for USWC/USEC, and USD1000/40' for GULF & IPI service. Premium surcharge  is increasing also, around or surpass USD10,000 per FEU, but space is still limited. For LAX/LGB, we have to consider those  new carriers who can release some space or equipment, but for IPI bookings, there seems no better solution than just keep  waiting in the queue. 
Overall schedule reliability continues to decrease with weekly late notifications from shipping lines for shipments exported  out of China saw a 14% increase since July 25, and an additional 32% from August 09, which reflects the combined punch  of Typhoon In-fa and COVID-19 disruptions that hit China in July and August. The overall delays on supply chain are growing  from a week to a month, putting more pressure on already stressed US inventory levels and increasing port congestion.  Carriers are omitting ports on selected services to improve schedule reliability. PSW has the worst situation with 5 blank  sailings in WK33 & 7 blank sailings in WK34, and PNW has 3 blank sailing in week 33 and 4 in week 34. Congestions at USEC  particularly Savanah and New York have been also built up, so we are expecting more blank sailings to USEC coming up.  
Sign up to Receive JMR's Freight Market Updates Delivered Directly to Your Inbox
Port / Space / Equipment Conditions
Most of the carriers are lack of equipment. Maersk/Ham-Sud already announced there would be no COC offered for the  entire September and only accept SOC, while CMA alerted, they would suffer from serious equipment shortage through  September and suggested us to use SOC. As SOC equipment is mainly located in China, S E Asia is not able to have the  equipment and will certainly be worse.  
IPI destination is the most difficult part. With the serious rail congestion, carriers actually have been restricting IPI bookings  for some time but still not able to improve. There are further restrictions set recently by most of the carriers, which cut IPI  space by 70% or more. Customs with pending IPI shipments are suggested to consider book up to US base ports, and  arrange own trucking.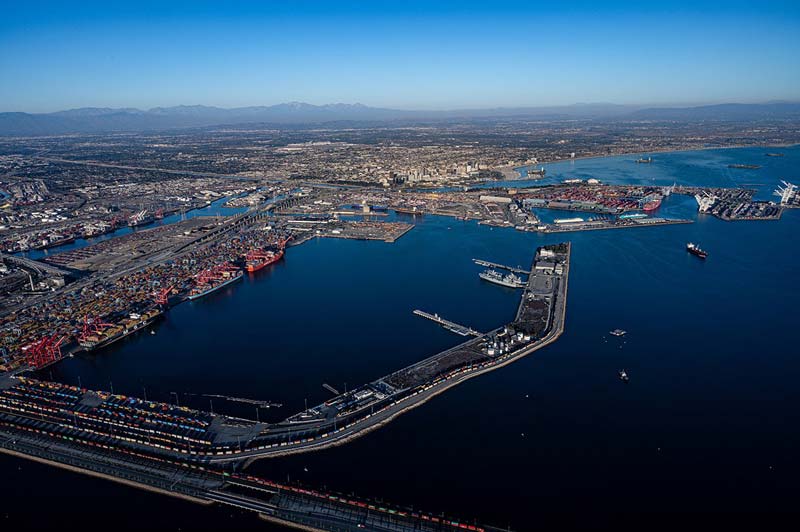 Port of Long Beach
The Port of Long Beach has launched a new online dashboard called the WAVE (Weekly Advance  Volume Estimate) report to help supply chain stakeholders better address cargo flow challenges with the launch of a new  data report. The Weekly Advance Volume Estimate, or WAVE, is expected to publish every Monday with cargo  volume projections and vessel calls weeks in advance, export, import and empty container estimates.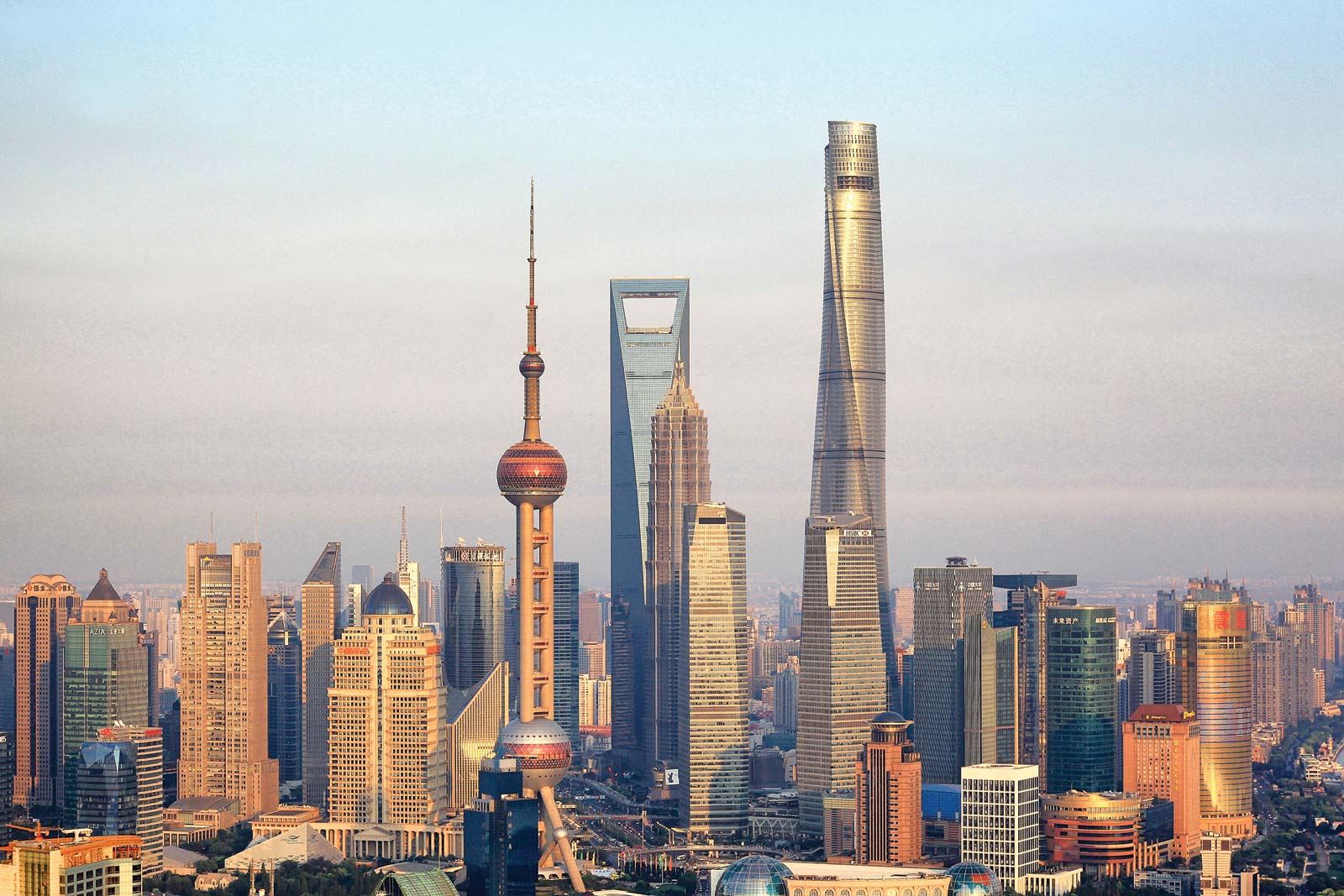 Shanghai / Ningbo / Nanjing
Congestions continues, with waiting time for berth at around 3 to 4 days. As of this week,  there are around 16 Vessels anchored and waiting for berth in Shanghai WGQ2 terminal. Ningbo MSICT terminal operations  resumed since 18 Aug but under low productivity and limited resources so waiting time for berth at around 5 to 6 days.  All vessels' spaces are full till early October and all carriers only accept bookings under Premium services. Carriers have  stopped all bookings to USEC locations.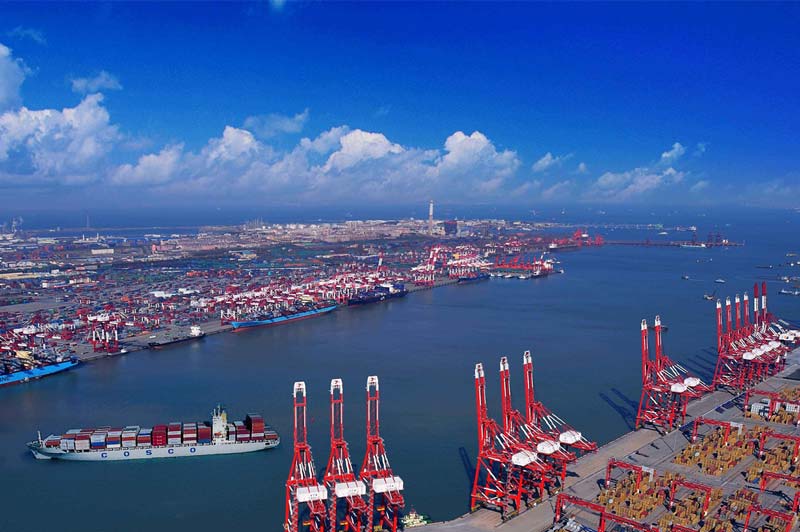 Qingdao
Congestions continue with average waiting time at all terminals is approx. 1 to 2 days. Spaces are full till end of  Sep. Only CMA / MSC accepts limited bookings to IPI locations and all carriers only accept bookings under Premium Services.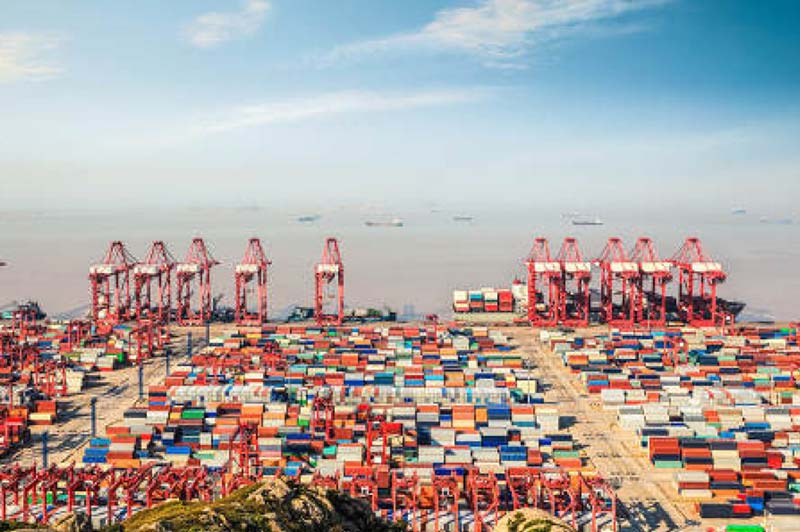 Dalian
All vessel spaces are full till end of Sept. Carriers have stopped all booking to IPI locations via PSW gateway. Carriers  only accepts bookings under Premium Services. There are only 2 to 3 operating feeder services operated by Ocean Alliance  in September.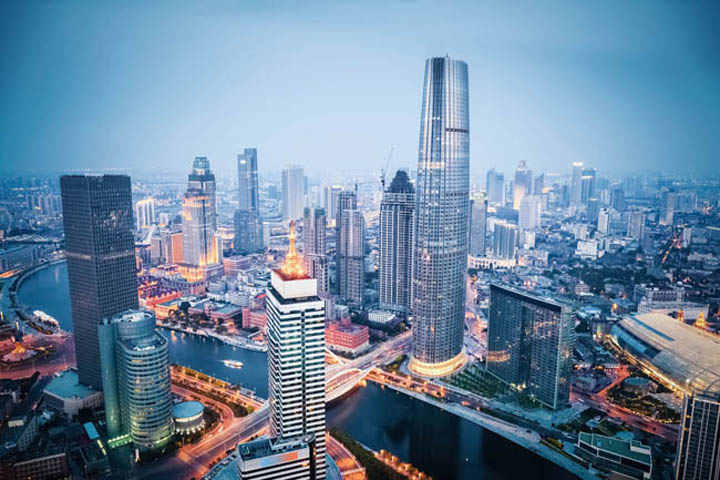 Tianjin
Space has been full till the end of Sept. All carriers only accept Premium space bookings and have stopped all  shipments to IPI locations.  
Hong Kong / Shenzhen
Port operations are normal. YICT's congestions has worsen with a waiting time to berth of  around 4 to 5 days. Spaces are full till mid-Oct and only limited FAK space available. Most carriers only accept bookings  under Premium Services but Spaces are also full till Mid-Oct. YML / EMC stopped accepting bookings ex HKG due to  heavy backlog. Pearl River Delta area are suffering from serious equipment shortages.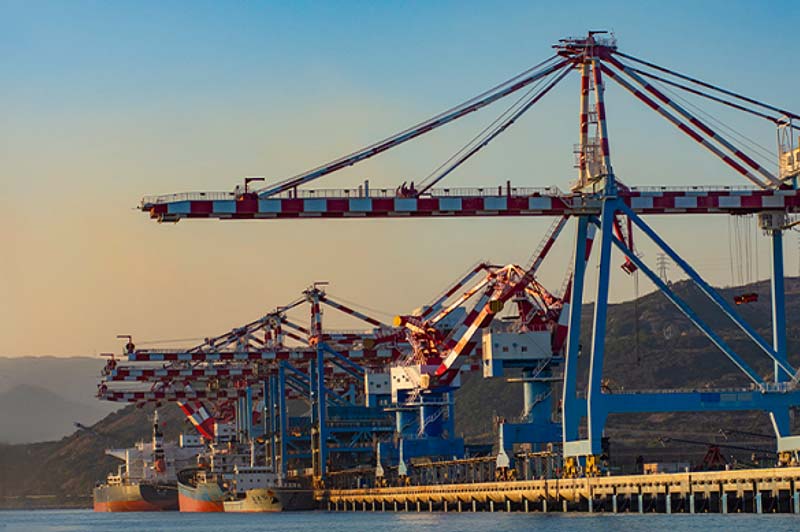 Fuzhou / Xiamen
Due to tightened quarantine measures enforced by local authorities, congestion is expected to remain  and terminals still suffering from shortage of stevedores/manpower. Also, no berthing/un-berthing between 2300-0600  due to pilot's shortage. All vessel spaces are full till end of Sept. Carriers only accept bookings under Premium Services.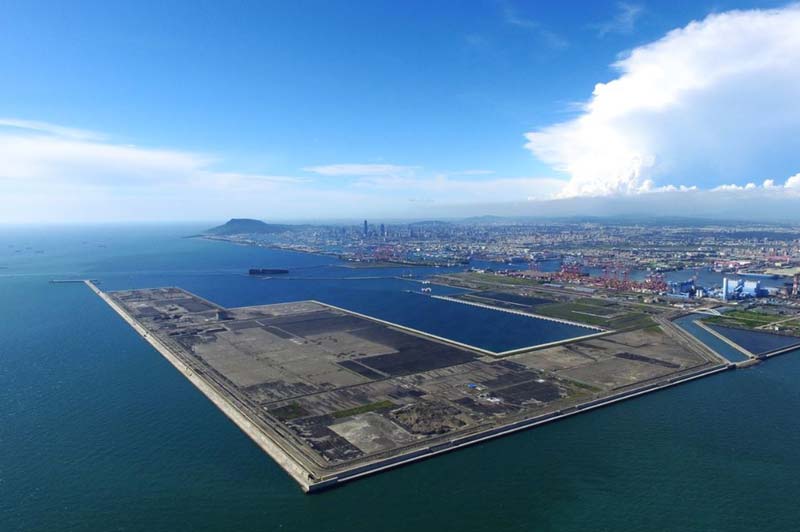 Kaohsiung
The APL terminal is under heavy congestion due to the terminal being 90-95% utilized at this time. Spaces are  full till early October and carriers only accept bookings under Premium services.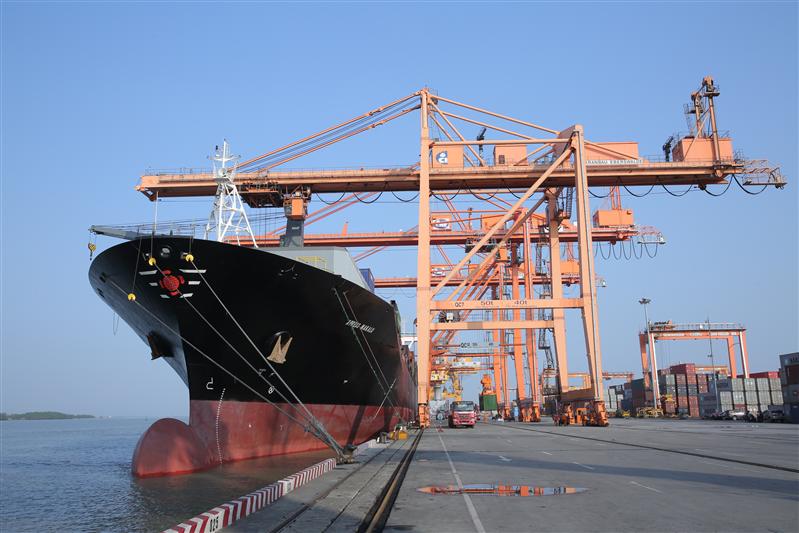 Vietnam
HCMC CY is severely congested. COVID-19 Lockdown will extend till mid-Sept. There are limited feeder services  ex HPH. Carriers only accepts bookings under Premium Services and spaces are limited due to congestions and omitted  sailings. Blank sailings: CMA: week 38 CJX-WC: blank sailing / COSCO: week 37 (ETD Sep 11-17) / SEA2: blank sailing /  SEA: omit HPH 
Ningbo MSICT operations update
Ningbo MSICT terminal has officially reopened from last Wednesday, two weeks after the facility was closed due to a COVID 19 outbreak. Truckers could begin picking up containers, but gates to open for export containers only within 2-3 days of vessel's ETA. The full opening of the marine terminal reassures all interested parties that the disruption will have a smaller impact than the closure of Yantian in late June. But ships displaced from the MSICT and now calling at other Ningbo terminals have added to congestion at Ningbo, resulting in queues of ships waiting outside the port. Shipping lines said the full operations would return to normal by Sept. 1.
Vietnam lockdown rules slow production and impact supply chains
HCMC has tightened its coronavirus restrictions starting August 23, deploying troops to enforce the "stay home" order.  Factories can continue operating, but only under strict "closed loop" conditions. 60%-70% of manufacturers around Ho Chi  Minh City have halted production, because they were unable to meet the regulations, resulting in booking cancellations. 
The factories still operating were running at 50%-70% of nominal capacity, depending on the industry. Once a Covid case is  detected, the whole factory is closed. This gives more uncertainty behind the available capacity. The production is also  slowed by running out of components or raw materials, due to port congestion and low productivity.  The country has fully inoculated just 2% of its 98 million people. The manufacturing associations are imploring the  Vietnamese government to make vaccinating workers in the apparel, footwear, and other key industries production sectors  a top priority. The strict lockdown in HCMC will extend to September 14. Severe equipment shortages are expected in the  coming weeks when factories start to reopen and manufacturing starts to ramp up. 
ONE and CMA share space on the Trans-pacific trade
ONE and CMA have filed a slot ex-change agreement with the FMC. From the end of September, CMA shall provide ONE with an allocation of 400T and 34 reefer plugs per weekly on CMA-operated S. China – USWC service PRX – Pearl River Express (Nansha – Yantian – Xiamen – Los Angeles). Meanwhile, ONE will provide CMA with an identical allocation on the Japan – USWC service FP1, with 15 x 9,000 – 9,600T ships all provided by ONE. The new exchange agreement is to be increased to 750T / 7,500 tons / 64 reefer plugs per week as from January 2022.
The above information is for reference only. However, should you have any inquiries, please do not hesitate to contact us. 
For rate inquiries: jmr-rates@jmrodgers.com | For export operations & inquiries: jmr-export@jmrodgers.com | For ISF submission and status inquiries: jmr-isf@jmrodgers.com | For import operations & inquiries: jmr-docs@jmrodgers.com | For traffic-related issues: traffic@jmrodgers.com 
Disclaimer 
Although J.M. Rodgers Co., Inc. (JMR) makes reasonable efforts to obtain reliable content, JMR does not guarantee the accuracy of or endorses the views and opinions given by any third-party content provider. JMR disclaims all responsibility for any mistakes or inaccuracies in the information. Further, JMR disclaims all liability for loss or damage resulting from the use of information in this newsletter.