Rate & Market Information
The market-driven rate increases are not easy to stop with current bottlenecks over supply chain. The LA/LGB port complex has been already experiencing congestion as most new carriers deploy their new services there. There are 44 ships with delays at anchor 10 days awaiting berths in LAX/LGB as of Sept 10. To be an alternative, WHL will have 4 sailings of extra loader to Oakland in next few weeks. The berth availability of Oakland has greatly improved with berth delays down to 1 day, and some vessels are receiving berth upon arrival. The port is expecting congestion to further ease by the fall as more dockworkers are hired and trained in the coming weeks.
Congestions in Asia and the US have a considerable impact on the schedule reliability. Schedule delays of 14-days from ports in central and north China are "normal" nowadays. To save schedule, shipping lines are implementing "structural" omission or blank for almost all services. In just September, as far as we know, there will be 26 blank sailings (15 to PSW, 5 to PNW, and 6 to USEC), along with extensive port omission on both sides of Transpacific lanes. The most impacted origin ports are Hong Kong, Shanghai and Ningbo. On the US side, Savannah situation is worsening with low productivity due to port congestion and labor shortage. Carriers (mainly OA) will omit Savannah by at least 9 voyages during SEP and OCT. Meanwhile, IPI transit time is deteriorating (+15 days from LA/LB to IPI points). To avoid USWC congestion, carriers suggest to use RIPI routes via USEC which are currently faster when using USWC.
The empty supply is also slowed down by port congestion, vessel delay and omission plan. Equipment supplies in Far East remain tight for all sizes. South China supply is super tight. 20ST situation is relatively better in China. According to CMA, their 20ST usage has increased over the past few weeks and inventory is becoming tight. Carriers are currently releasing equipment limited to 7 days prior ETD, and some of them like ONE, has been imposing caps on the allocation of 40'/40'hc equipment from WK33, due to serious shortage.
Sign up to Receive JMR's Freight Market Updates Delivered Directly to Your Inbox
Port / Space / Equipment Conditions
Most of the carriers are lack of equipment. Maersk/Ham-Sud already announced there would be no COC offered for the entire September and only accept SOC, while CMA alerted, they would suffer from serious equipment shortage through September and suggested us to use SOC. As SOC equipment is mainly located in China, S E Asia is not able to have the equipment and will certainly be worse.
IPI destination is the most difficult part. With the serious rail congestion, carriers actually have been restricting IPI bookings for some time but still not able to improve. There are further restrictions set recently by most of the carriers, which cut IPI space by 70% or more. Customs with pending IPI shipments are suggested to consider book up to US base ports, and arrange own trucking.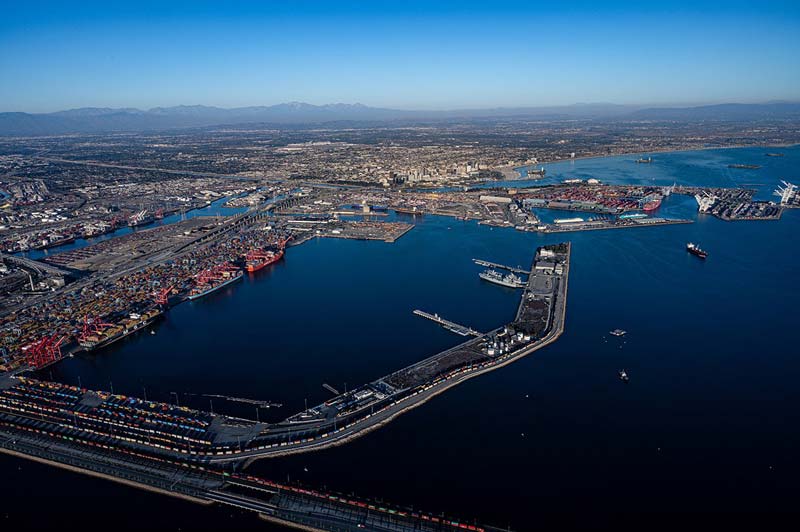 Port of Long Beach
The Port of Long Beach has launched a new online dashboard called the WAVE (Weekly Advance Volume Estimate) report to help supply chain stakeholders better address cargo flow challenges with the launch of a new data report. The Weekly Advance Volume Estimate, or WAVE, is expected to publish every Monday with cargo volume projections and vessel calls weeks in advance, export, import and empty container estimates.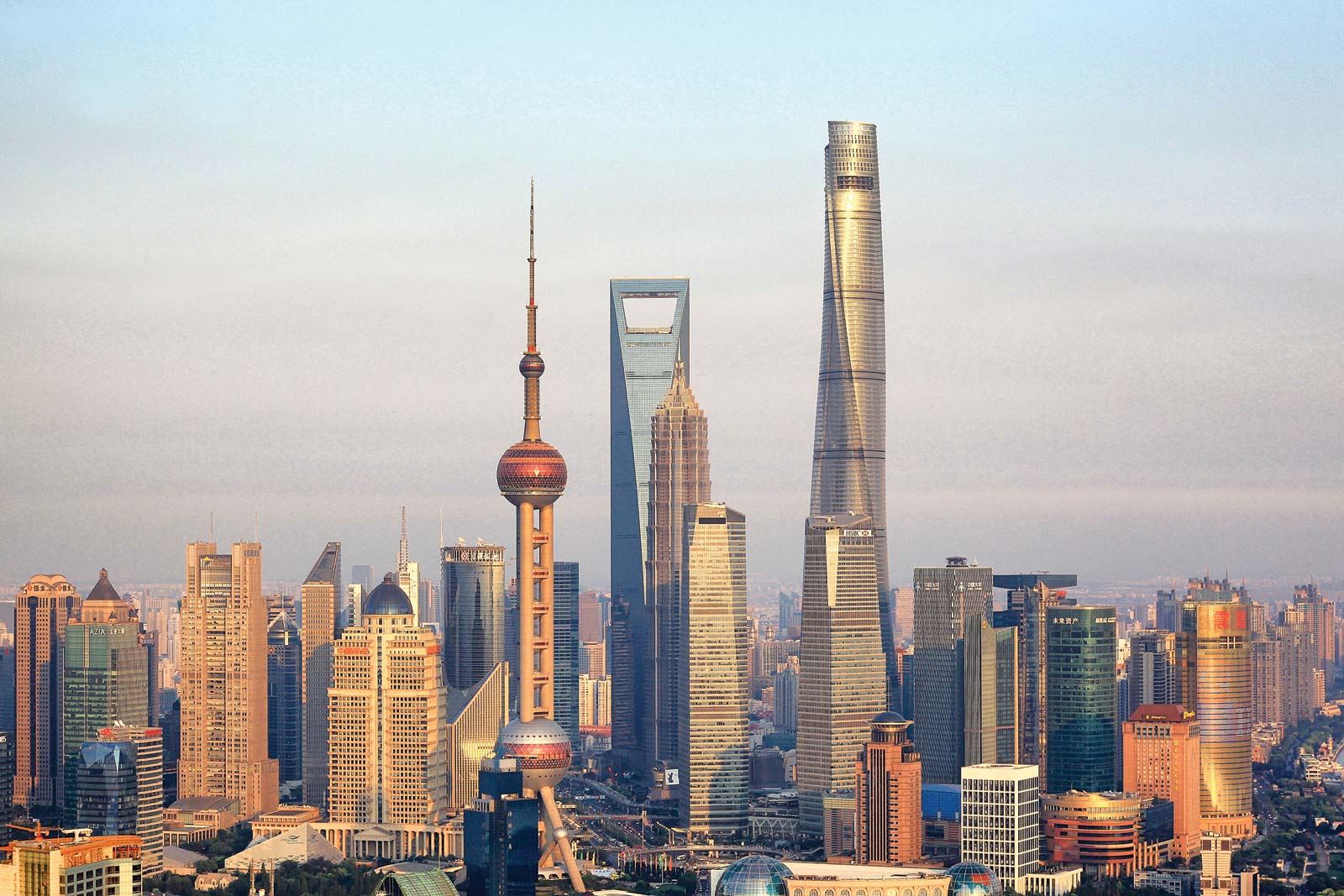 Shanghai / Ningbo / Nanjing
Congestions continues, with waiting time for berth at around 3 to 4 days. As of this week, there are around 10 Vessels anchored and waiting for berth in Shanghai WGQ2 terminal. All vessels' spaces are full till end of October and all carriers only accept bookings under Premium services. Carriers have stopped all bookings to USEC locations ex Ningbo.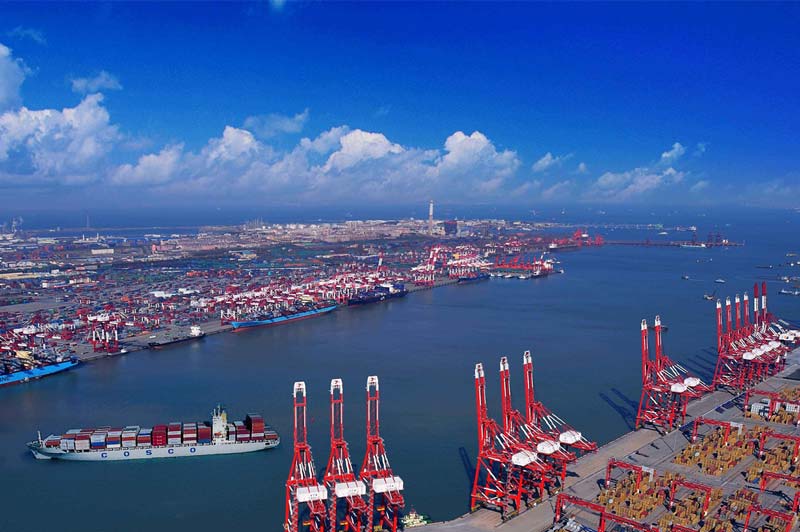 Qingdao
Port was closed from 5 to 6 Sep due to strong wind. Port under heavy congestion with average waiting time at all terminals is approx. 1 to 2 days. Spaces are full till end of Oct. Only CMA / MSC / ONE accepts limited bookings to IPI locations and all carriers only accept bookings under Premium Services.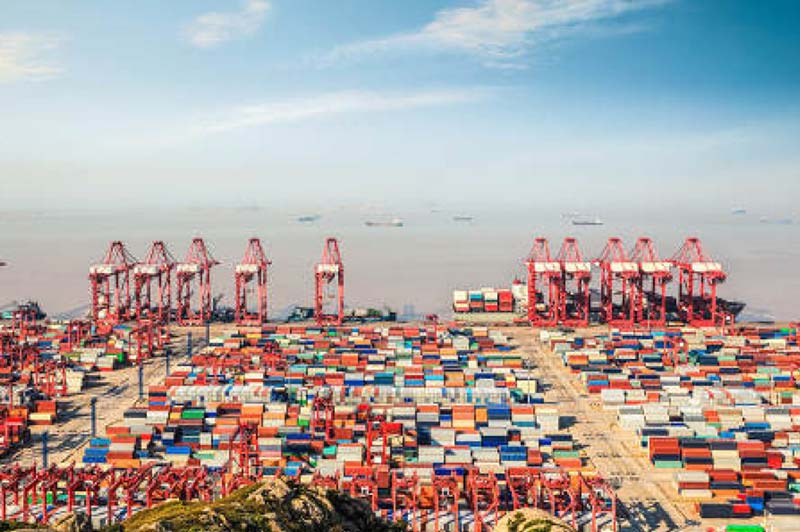 Dalian
Port was closed from 6 Sep due to strong wind. All vessel spaces are full till Mid Oct. Carriers have stopped all booking to IPI locations via PSW gateway. Carriers only accepts bookings under Premium Services. There are only 2 to 3 operating feeder services operated by Ocean Alliance in September.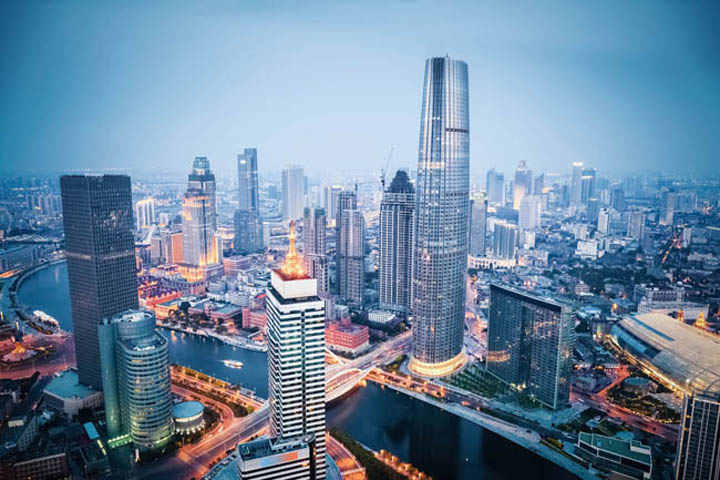 Tianjin
Space has been full till the Mid Oct. All carriers only accept Premium space bookings.
Hong Kong / Shenzhen
Port operations are normal. YICT's congestions has worsen with a waiting time to berth of around 4 to 5 days. Spaces are full till end of Oct and only limited FAK space available. Most carriers only accept bookings under Premium Services but Spaces are also full till end of Oct. YML stopped accepting bookings to NYC and Savannah due to heavy backlog. Pearl River Delta area are suffering from serious equipment shortages.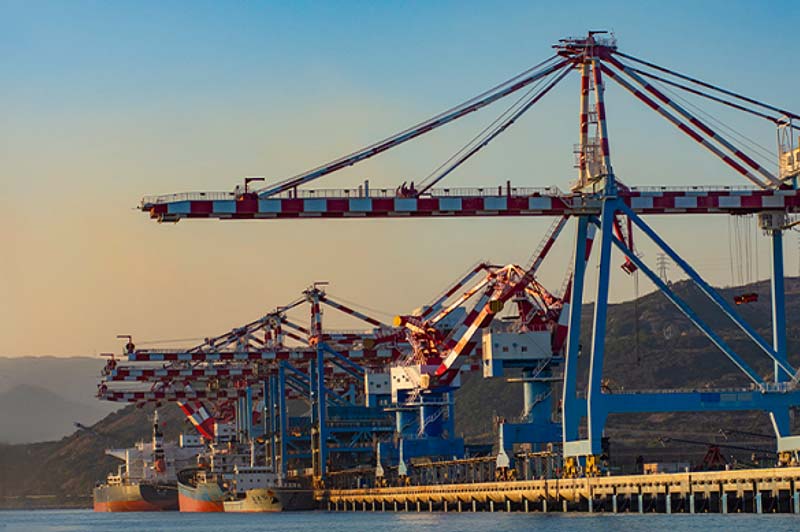 Fuzhou / Xiamen
Due to tightened quarantine measures enforced by local authorities, congestion is expected to remain  and terminals still suffering from shortage of stevedores/manpower. Also, no berthing/un-berthing between 2300-0600  due to pilot's shortage. All vessel spaces are full till end of Sept. Carriers only accept bookings under Premium Services.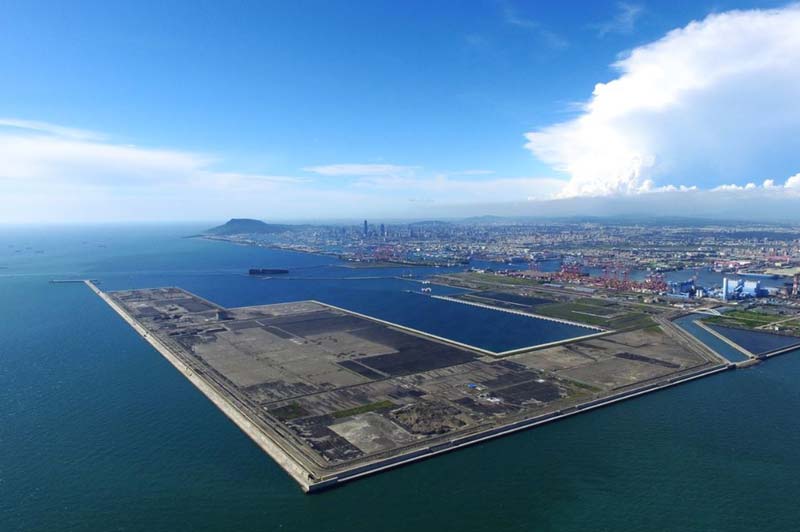 Kaohsiung
The APL terminal is under heavy congestion due to the terminal being 90-95% utilized at this time. Spaces are full till Mid October and carriers only accept bookings under Premium services.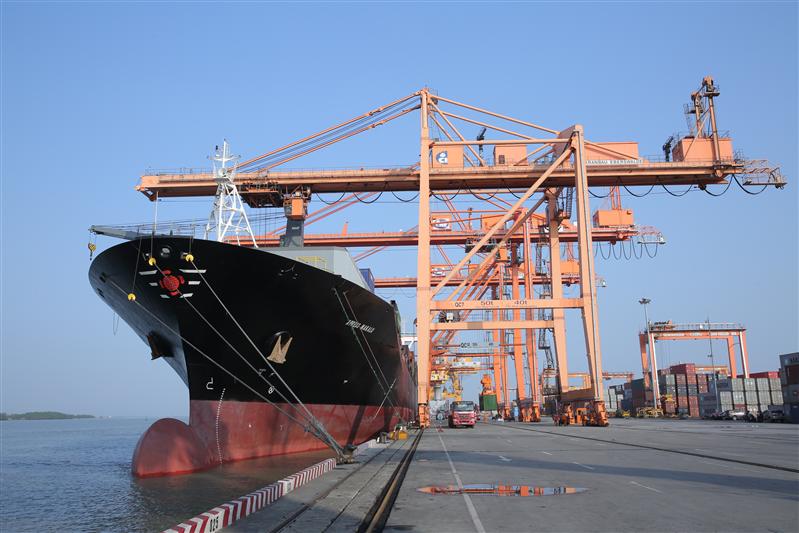 Vietnam
HCMC CY is severely congested. COVID-19 Lockdown will extend till mid-Sept. There are limited feeder services  ex HPH. Carriers only accepts bookings under Premium Services and spaces are limited due to congestions and omitted  sailings. Blank sailings: CMA: week 38 CJX-WC: blank sailing / COSCO: week 37 (ETD Sep 11-17) / SEA2: blank sailing /  SEA: omit HPH 
Typhoon Chanthu hits Shanghai and Ningbo
Typhoon Chanthu is heading towards China's east coast, bringing more port disruption to Shanghai and Ningbo. It is expected to weaken as it approaches Shanghai, however, fierce winds, heavy rain and flooding are expected along the coast of Zhejiang province. All container terminals in Ningbo and Shanghai ports are closed until further notice, the ports and depots have tied-down all containers, so empty boxes are currently unable to be collected. Vessel schedules likely to see continued heavy delays in the next few days.
New Trans-pacific Service from Da Chan Bay
The new carrier E Shipping will have the upcoming service from Da Chan Bay (China) to LAX.
V/V: X-PRESS GUERNSEY, ETD Da Chan Bay: Sep-25 , T/T : 15 days to LAX
Da Chan Bay port, the newest terminal complex in the Port of Shenzhen, is very close to YTN, HKG and Nansha. For the suppliers who have factories located in South China, they can send their cargo to Da Chan Bay, which won't cost them too much on trucking.
MSC also announce two new weekly shuttles from Da Chan Bay to Long Beach. Puma service: DaChan Bay – Shekou – Long Beach -> The first sailing: MSC Bhavya, ETD Da Chan Bay on 3 October Mustang service: Shanghai – Long Beach – Shanghai -> The first sailing : MSC Anya, ETD Shanghai on 16 October
The above information is for reference only. However, should you have any inquiries, please do not hesitate to contact us. 
For rate inquiries: jmr-rates@jmrodgers.com | For export operations & inquiries: jmr-export@jmrodgers.com | For ISF submission and status inquiries: jmr-isf@jmrodgers.com | For import operations & inquiries: jmr-docs@jmrodgers.com | For traffic-related issues: traffic@jmrodgers.com 
Disclaimer 
Although J.M. Rodgers Co., Inc. (JMR) makes reasonable efforts to obtain reliable content, JMR does not guarantee the accuracy of or endorses the views and opinions given by any third-party content provider. JMR disclaims all responsibility for any mistakes or inaccuracies in the information. Further, JMR disclaims all liability for loss or damage resulting from the use of information in this newsletter.