Rate & Market Information
It appears August will be the cruelest month for trans-Pacific lanes as container volumes into North America are expected to reach a new record. Shippers are now focused on moving goods for the holiday shopping season, with back-to-school shipping largely done. Without the usual valleys between the peaks, the continuous shipping demand strains transport capacity. The lack of equipment is increasingly heavy and expands to more origin ports, especially for CMA and Maersk. Maersk said the US customers are holding on to containers and chassis much longer, creating shortages and delays at origins and destinations. The carrier said marine terminals in Los Angeles, New Jersey, Savannah, Charleston, Houston, and rail ramps in Chicago would extend hours and offer Saturday openings to move cargo more quickly.
With the current situation not ending anytime soon, carriers have begun levying a new wave of surcharges for August. Whether a port congestion surcharge or an emergency intermodal surcharge, container lines are levying charges ranging from $350 to $5,000 on Asia imports. But this has presented a subtle and complicated situation recently for carriers. With the growing pressure from the governments and regulators at both ends in China and the US, the shipping lines have to drop, postpone or adjust some of their announced surcharges. For example, ZIM just canceled the Customer Freight Activity surcharge – CFA $5,000 per container, which would have taken effect from August 18 from China to all US/Canada ports. CMA canceled Port congestion surcharge USD $2,500 per 40'ft due to effect from Aug 15. And COSCO decided to postpone Emergency Peak Season surcharge – EPS $5000/40'ft till Sep 01.
Although FMC USA launched an audit and required the carriers to justify their surcharges, it has mainly focused on demurrage/detention or varying degrees of congestion fees at US destinations. It is not much related to the ocean freight rate itself. Some of the carriers already announced GRI $1,000 per FEU wef Sep 01, and for IPI service, the GRI in September might be as high as USD $2,000.
There is a common understanding that high sales levels and constrained supply chain capacity are not expected to improve through the rest of the year and even into 2022. While rate levels remain far beyond control, placing orders earlier and increasing the lead time is one of the most effective levers to help ease transportation costs. Getting bookings in earlier allows us to work with the shippers on more optional ways to get goods shipped out.
FMC Orders Carriers to Justify U.S. Port Congestion Surcharges
U.S. maritime regulators have ordered eight carriers to explain how congestion surcharges and other fees tied to the Covid crisis supply chain disruption meet legal and regulatory requirements, reports IHS Media.
The Federal Maritime Commission (FMC) is launching an expedited review of how CMA CGM, Hapag-Lloyd, HMM, Matson, Mediterranean Shipping Co, OOCL, SM Line, and Zim have levied such surcharges tied to U.S. port congestion.
Congestion began building in southern California last summer before expanding to nearly every major U.S. port gateway.
"The COVID-related spike in demand for imports has pushed cargo rates to record highs. Now, we hear increasing reports of ocean carriers assessing new additional fees, such as congestion surcharges, with little notice or explanation," said FMC Chairman Daniel Maffei.
Mr. Maffei questioned why congestion surcharges were not simply reflected in the record high Asia to U.S. container rates. A key indicator of container shipping rates from Asia to the U.S. west coast broke a record last week, shattering the US 10,000 ceiling for an FEU.
Alphaliner and Sea-Intelligence Maritime Analysis estimate carriers have to add 20 to 25 percent more capacity to handle the same level of cargo due to port congestion tying up their functional capacity.
The order from the FMC reflects growing pressure from the U.S. Congress and the Biden administration to crack down on anti-competitive pressure.
Said UWL President Duncan Wright: "You can call them GRIs (General Rate Increases], PSSs (Peak Season Surcharges), value-added surcharges, or whatever, but at the end of the day, they do one thing: they are simply mechanisms to keep the rates up."
Premium Surcharges
Due to severe space and equipment shortages, carriers are adjusting their premium surcharges frequently. Most carriers increased Premium Surcharges from 1st June. Cancellation Fees (aka Admin Fee) have also increased in May. Premium surcharges vary from carrier to carrier. Please note these surcharges are extra charges on top of current FAK / GDSM Ocean freight. thou, not all carriers can guarantee loading, but it would help to get your shipments in front of the line to secure space and equipment on vessels.
Sign up to Receive JMR's Freight Market Updates Delivered Directly to Your Inbox
Port / Space / Equipment Conditions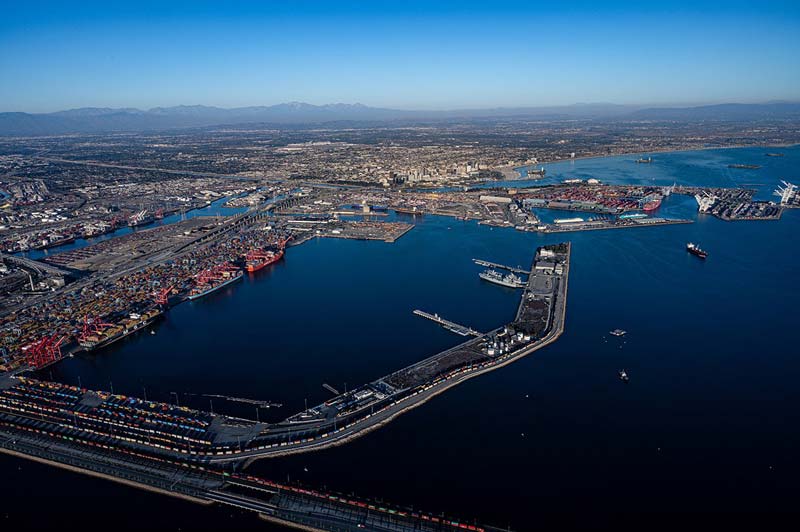 Port of Long Beach
The Port of Long Beach has launched an online dashboard called the WAVE (Weekly Advance Volume Estimate) report to help supply chain stakeholders better address cargo flow challenges. WAVE is expected to publish every Monday with cargo volume projections and vessel calls weeks in advance with export, import, and empty container estimates. Please refer to the attached WAVE report for reference.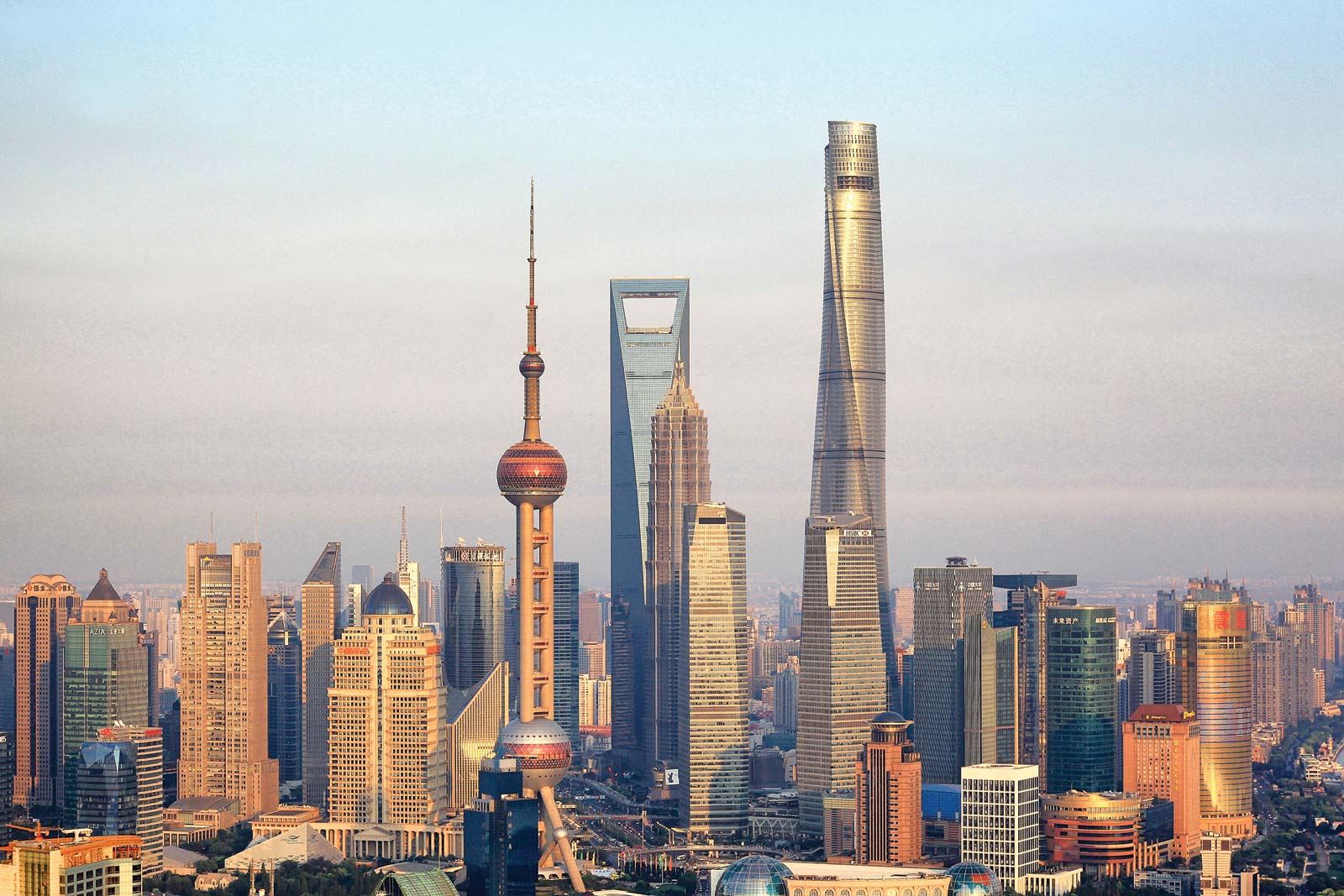 Shanghai / Ningbo / Nanjing
All Terminals are heavily congested, with waiting time for a berth at around 5 to 6 days. As of last week, more than 24 vessels are anchored, waiting for a berth at the WGQ2 terminal. Waiting time for a berth at Ningbo is around 3 to 4 days. All vessels' spaces are full till the end of September, and all carriers only accept bookings under Premium services. As a result, carriers have stopped all bookings to IPI locations.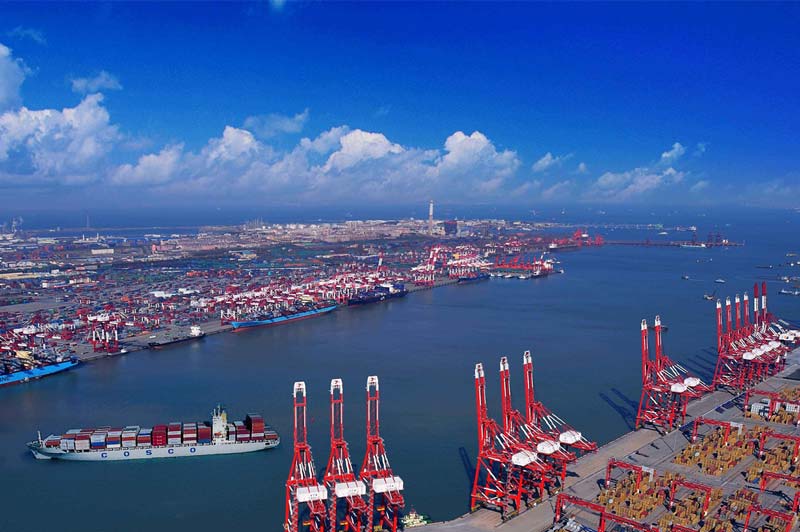 Qingdao
Congestions continue with the average waiting time at all terminals is approximately 1 to 2 days. Spaces are full till end of Sep. Only CMA / MSC accepts limited bookings to IPI locations and all carriers only accept bookings under Premium Services.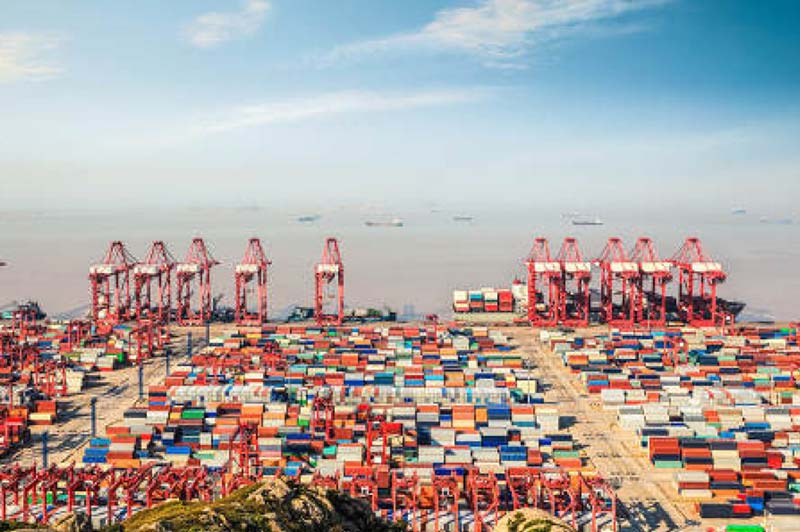 Dalian
All vessel spaces are full till mid-Sept. Carriers have stopped all booking to IPI locations via PSW gateway. Carriers only accepts bookings under Premium Services.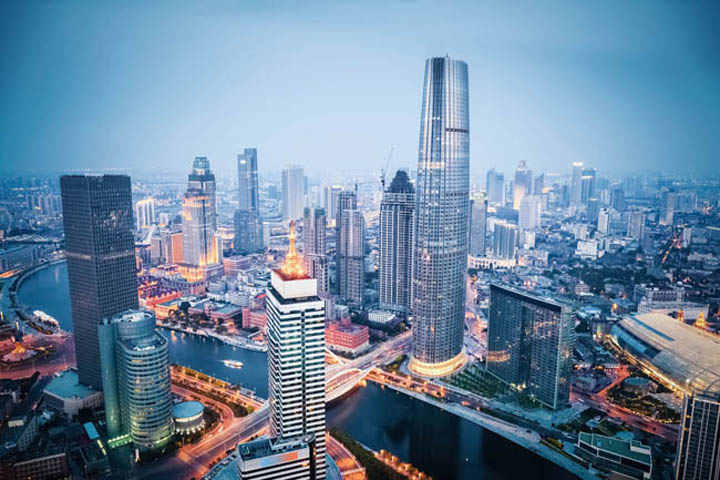 Tianjin
Space has been full till the end of September. All carriers only accept Premium space bookings and have stopped all shipments to IPI locations.
Hong Kong / Shenzhen
Port operations are normal. YICT is still under heavy congestion, with a waiting time to berth of around 3 days. Yard density is around 85-90%. Spaces are full till mid-September, and only limited FAK space is available. Most carriers only accept bookings under Premium Services, but spaces are also full until mid-September
COVID-19 Outbreak Spreads in China
Delta variant cases are rising and spreading to 16 of 23 Chinese provinces. The new outbreaks look worse than the shutdown of China's Port of Yantian in June, which led to a temporary reduction in cargo flow but was followed by a catch-up effect when delayed cargo arrived at LA/LB.
Unlike the June outbreak that could change quickly, millions of people have been ordered to stay home this time. In addition, truck transport is now being slowed in some provinces, where truckers are required to show negative COVID tests, and COVID restrictions are starting to affect port operations at some ports in the Yangtse River Delta, like Changshu and Nantong. Depending on how quickly the outbreaks will be brought under control, this could, in fact, be the beginning of some larger impact on manufacturing and logistics operations in China.
Since May 2020, all local outbreaks in China have been brought under control within weeks through rapid mass testing, effective tracing, and targeted lockdowns. This time, it will be a bigger challenge for Chinese governments.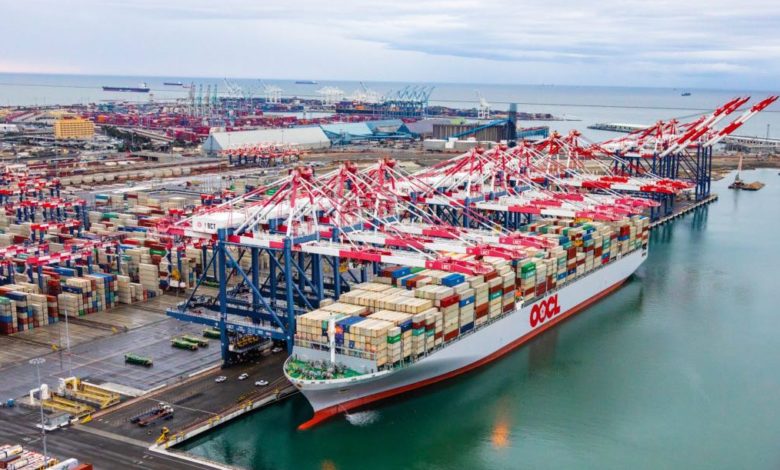 THE Port of Oakland's total cargo volume in the first half of 2021 was up 11.4 per cent to 1.3 million TEU compared to the same period last year, and year-end forecasts do not foresee a decline as US imports continue to soar.  READ MORE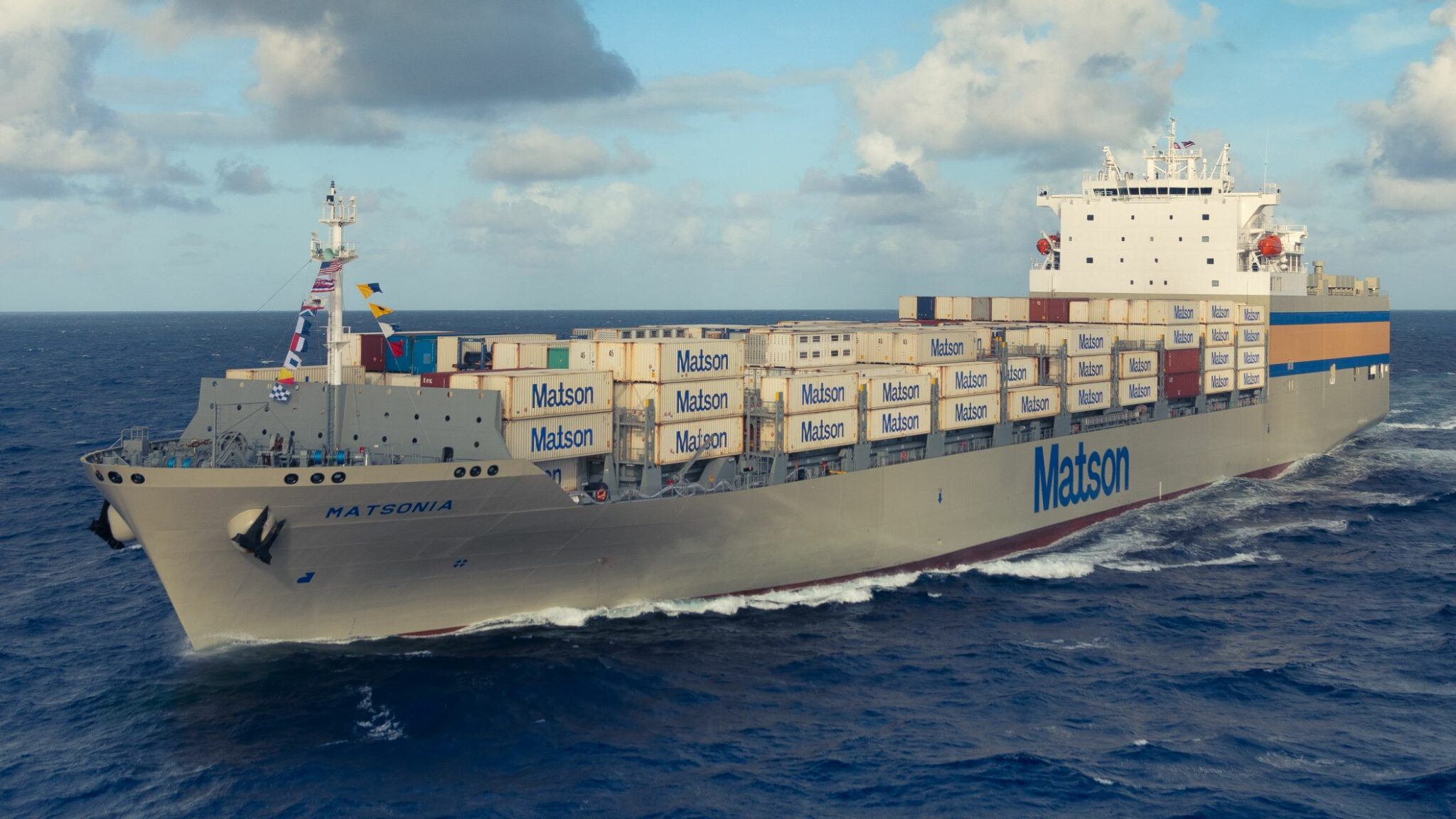 Hawaii-headquartered American transportation services company Matson Inc has launched a new express vessel service into northern California as the ocean container market experiences ongoing bottlenecks that are doubling normal delivery times and leading to stockouts for retailers. READ MORE
The above information is for reference only. However, should you have any inquiries, please do not hesitate to contact us. 
For rate inquiries: jmr-rates@jmrodgers.com | For export operations & inquiries: jmr-export@jmrodgers.com | For ISF submission and status inquiries: jmr-isf@jmrodgers.com | For import operations & inquiries: jmr-docs@jmrodgers.com | For traffic-related issues: traffic@jmrodgers.com 
Disclaimer 
Although J.M. Rodgers Co., Inc. (JMR) makes reasonable efforts to obtain reliable content, JMR does not guarantee the accuracy of or endorses the views and opinions given by any third-party content provider. JMR disclaims all responsibility for any mistakes or inaccuracies in the information. Further, JMR disclaims all liability for loss or damage resulting from the use of information in this newsletter.