Rate & Market Information
The rush to get Christmas goods is over but imports remain high. As expected, demand for shipping goods before Chinese New Year have increased so rates have started to pick up again. The new round of GRI starting 1st Jan is around $1000 per FEU while all spaces are fully booked in January. Space situation to LA/LGB has worsen due to heavier congestions but more carriers are increasing capacity by adding extra loaders with high premium rates.
Factories in China and Asia will start to close for Chinese New Year by end of January and with Beijing Winter Olympics starting in early Feb, this will cause further tension to the already struggling supply chain.
Another China congestion indicator is the feeder service suspension in South China (Pearl River Delta and Fuzhou), lasting for 6 weeks from January to mid-February. This suspension is caused by the COVID-19 quarantine rules for ship crews who are facing quarantines of up to six weeks before getting home for CNY holiday. As a result of that quarantine, the delayed containers is expected to flood the market after holiday and thus fuel higher rates ex South China.
So even after CNY period, huge backlogs build during CNY holiday in China and low inventory levels after holiday spending in the US will keep rates at high place. The booking index also continues high, which implies that the strong demand will go on in the first quarter of 2022.
Sign up to Receive JMR's Freight Market Updates Delivered Directly to Your Inbox
Industry experts expect shipping and logistics costs to rise in 2022
WITH high shipping demand continuing to outweigh tight capacity across the freight sector, industry experts declared transport operators have the leverage to raise prices when negotiating new prices, hinting that shipping and logistics costs will rise in 2022, reports the Wall Street Journal.
Some trucking companies project double-digit growth in contract rates for 2022.
"I think folks are a little shell-shocked at the moment," said Council of Supply Chain Management Professionals board member Todd Bulmash. "They're preparing for the worst."
Overall, domestic shipping rates for moving goods by road and rail in the US are up 23 per cent this year from 2020, according to Cass Information Systems Inc.
A separate measure that tracks overall logistics prices, including transportation, warehousing, and inventory prices, reached a record in November, up 3.4 per cent from October and a 14 per cent increase year on year.
Said Omaha chief executive Derek Leathers: "As long as we have underlying inflation across the economy, you're going to see that inflation reflected in the cost of goods and services to include trucking."
"We don't foresee that until 2023. All of 2022 we view as a capacity-constrained market with inflationary pressure and with significant equipment disruptions," said Mr Leathers. Delivery giants FedEx and United Parcel Service (UPS) both declared rates would go up an average of 5.9 per cent next year across most services.
Port / Space / Equipment Conditions
 

Space situation ex China / Asia
Shanghai / Ningbo / Nanjing / Dalian / Qingdao
USWC, IPI locations and Gulf spaces fully booked till end of January. All carriers only accept Premium bookings. Blank sailings escalate. Average berthing days around 2 to 3 days.
Hong Kong / Shenzhen / Nansha / Xiamen / Fuzhou
All spaces fully booked till end of Jan and some carriers have stopped services to NYC/SAV/MYS and Gulf ports. Average berthing days around 1.5 to 2 days.
Overall, spaces are full with many blank sailings carriers only accept premium bookings but still cannot guarantee loading. Bookings must be placed 4 to 6 weeks in advance in order to apply spaces with carriers.
Korea
Equipment of all carriers at Busan status remain tight. Congestion at Busan ports are causing average ETD delay for about 4-5 days than planned schedule.
Blank sailings
WK01 2022(PS6:TBA, PN4:TBA)
WK02 2022(TP1/Maple/USAS5/ZP8:TBA, TP18/Lone Star/ASUS4/ZGC:TBA, PS6:TBA)
WK03 2022(TP18/Lone Star/ASUS4/ZGC:TBA)
WK04 2022(TP11/Elephant/ZNF:TBA)
WK06 2022(TP9/Eagle/UPAS4/ZP9:TBA)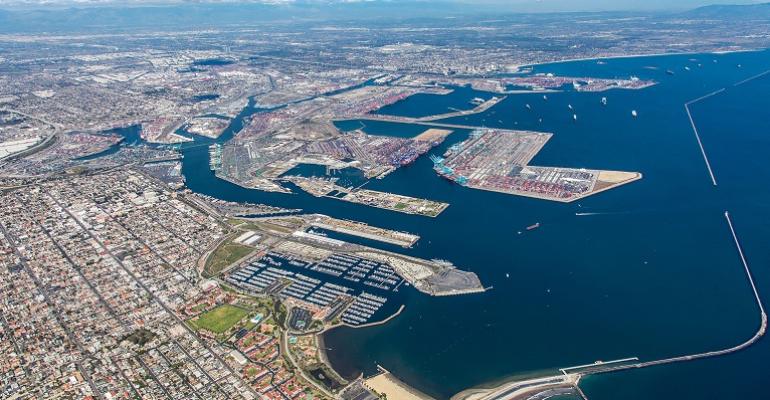 MARKET insiders have predicted that the chaos plaguing global shipping will not end in 2022, and that US terminal blockages may become even more serious, with no end in sight, according to Beijing's Global Times.
If the US port congestion problem is not alleviated in the two months after the Chinese New Year in 2022, or by the peak export season, which arrives in second half of the year, US port congestion may become more serious, and it will not be fundamentally alleviated even by the end of 2022, said Han Jun, an analyst from China Securities.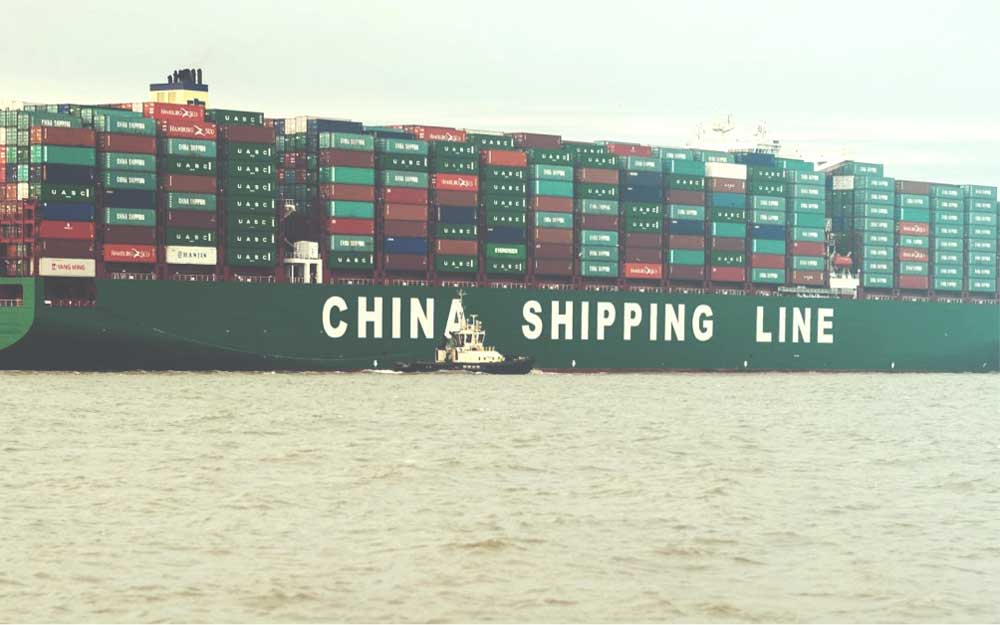 OCEAN carriers will blank up to quarter of TEU capacity to North America's west coast ports in response to port congestion, reports Fort Lauderdale's Maritime Executive.
"With the North America demand boom and the resulting port congestion, carriers have been struggling to meet their weekly vessel departure obligations, resulting in vessel delays, rolled schedules, and blank sailings," said Alan Murphy, CEO of Sea-Intelligence.
The above information is for reference only. However, should you have any inquiries, please do not hesitate to contact us. 
For rate inquiries: jmr-rates@jmrodgers.com | For export operations & inquiries: jmr-export@jmrodgers.com | For ISF submission and status inquiries: jmr-isf@jmrodgers.com | For import operations & inquiries: jmr-docs@jmrodgers.com | For traffic-related issues: traffic@jmrodgers.com 
Disclaimer 
Although J.M. Rodgers Co., Inc. (JMR) makes reasonable efforts to obtain reliable content, JMR does not guarantee the accuracy of or endorses the views and opinions given by any third-party content provider. JMR disclaims all responsibility for any mistakes or inaccuracies in the information. Further, JMR disclaims all liability for loss or damage resulting from the use of information in this newsletter.